Details

Written by עורך ראשי
Category: קורות חיים
Created: 12 August 2018
Hits: 3244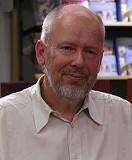 Antti Alanen (born 1955) is a film programmer at the Helsinki cinematheque (National Audiovisual Institute / Finland) and historian. He has been the programmer at the Helsinki cinematheque since 1985, programming for Cinema Orion. In 2019 the cinematheque is moving to Kino Regina at the new Central Library.
An author of books, the major ones of which are MMM Elokuvaopas (a film guide of 1100 films, 1995, 2005) and Elokuvantekijät (an encyclopedia of film-makers, 2012). His books also include Marilyn: A Naked Mask (1982), Dark Mirror: Horror Cinema from The Student of Prague Until Poltergeist (1985, with Asko Alanen), and Electric Dreams: The Music Video: How Art Became Pop (1992, design by Ilppo Pohjola). He has edited five volumes of books in the series Film and Psyche (2007–2019). He edited the 70th anniversary tribute book to Peter von Bagh called Citizen Peter (2013, together with Olaf Möller). Peter von Bagh trusted him the editing of his posthumous writings.
Since 1977 he has been a film critic and journalist in papers and magazines including Filmihullu, Helsingin Sanomat, Lähikuva, and Journal of Film Preservation. In the International Federation of Film Archives (FIAF) Alanen has been active especially in the Commission for Programming and Access, serving also as its Head.
Visit Antti's blog here.