Details

Written by יעקב הלחמי
Category: מאמרים
Created: 10 October 2012
Hits: 6514
Book review, of "Fresh Wind: The first Zionist Film in Palestine, 1899-1902" by Israeli film historian Jospeh Halachmi.
Published by Routledge, "Early Popular Visual Calture" (Vol.8, No.4, November 2010, 451-458).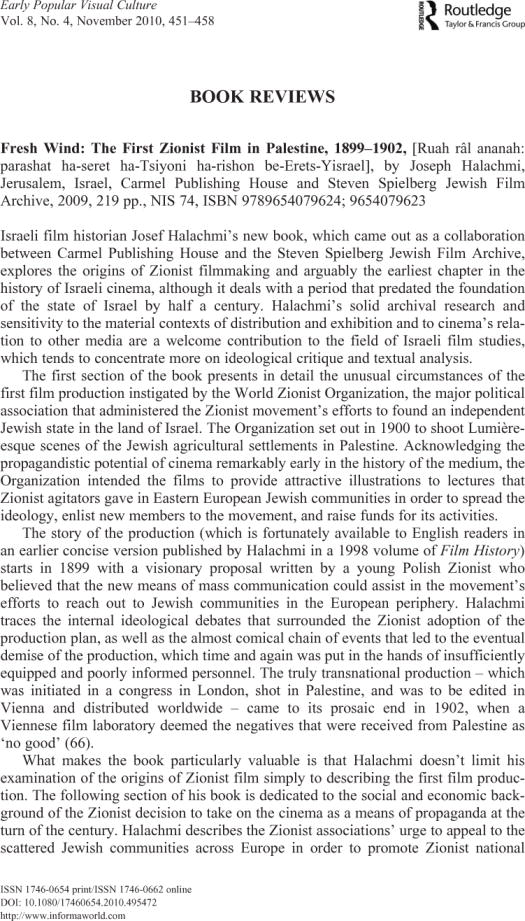 Source: Book Review.
To learn more on the book, Click here (Hebrew text) & for a TV intreview with author here (Hebrew).